NADJA | AIDAN BAKER
NALEPA
After their highly acclaimed album "Luminous Rot" (Southern Lord), Nadja continue their body of doom drone shoegaze works with the instrumental album "Nalepa".
On "Nalepa" Nadja are joined by Ángela Muñoz Martínez on drums, also known as one of the percussionists in the always evolving Hypnodrone Ensemble. The three musicians teamed up for a live in studio session at Funkhaus Berlin, after being invited by Jake Muir, with the aim "that we might do something different in the studio than we normally would ourselves" (Aidan Baker).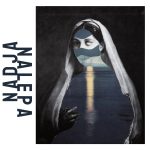 The former DDR broadcast studio with its giant studio rooms, is the perfect place for an epic drone doom session, providing enough room for all the sounds to sprawl.
"Nalepa" features the studio session, divided into six parts, or two parts on vinyl. The first half is a pushing forward doom beast, featuring repetitive themes, while the second part comes with a more experimental seething approach, like a volcano close before eruption. The album has its own haunting libertine mood and sounds different, compared to other Nadja albums featuring drummers. Have a listen on soundcloud.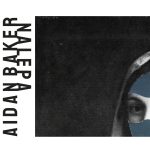 In a follow up session some weeks later, Aidan Baker also recorded a solo album at the illustrious Funkhaus Berlin that is featured as a CD, which comes with the Nadja LP. "Nalepa" by Aidan Baker features four dynamic tracks, moving somewhere between ambient, drone, jazz and space rock. All sounds on that record are played live by Aidan. He played drums over live-looped guitar and bass patterns, to create four exceptional energetic pieces.
"Nalepa" comes in an edition of 250 copies on LP+CD. Black vinyl with printed labels and reverseboard printed sleeve on 300g cardboard. The CD is housed in a reverse board printed cardboard wallet. Both formats are featuring artwork by øjeRum.
Nadja – Nalepa LP
Funkspiel I (8:25)
Funkspiel II (10:50)
Funkspiel III (6:58)
Funkspiel IV (12:25)
Funkspiel V (7:54)
Funkspiel VI (5.24)
Aidan Baker – Nalepa CD
Radioplay I (10:46)
Radioplay II (11:24)
Radioplay III (8:38)
Radioplay IV (11:18)
Credits:
Nadja
Aidan Baker (guitar)
Leah Buckareff (bass)
Ángela Muñoz Martínez (drums)
recorded live in studio 01.02.2020 at Funkhaus Berlin by Jake Muir, Matias Santos and Olívi Mamberti

Aidan Baker
Aidan Baker (guitar, bass, drums)
recorded live in studio 27.03.2020 at Funkhaus Berlin by Jake Muir, Matias Santos
Technical:
LP + CD / Limited to 250 copies
LP comes on black vinyl / reverseboard printed sleeve / printed labels
CD comes in wallet / reverseboard printed sleeve