Dunam is an instrumental duo based in Israel, consisting of Dana Decktor and Aviv Stern. The music of "Zerem" deals with the energy of a long sonorous length and duration, inviting the listener to a journey of consciousness.
"Zerem" combines electronic sounds with kind of "dark wave" guitars, creating something special, something between noise, shoegaze and drone.
The album is limited to 50 copies on red transparent tapes, including structured black onbody prints on both sides of the shell, housed in o-cards with smooth finish.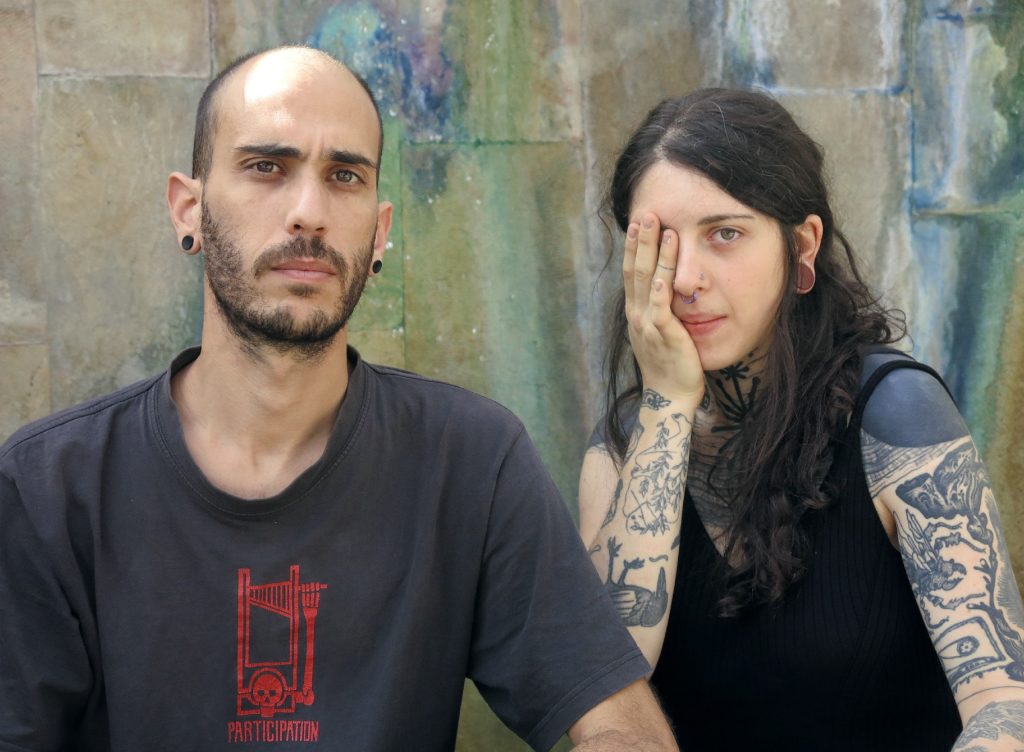 DUNAM ABOUT THE ALBUM
The process of creating the music for the album were recording sessions of improvised playing for half a year in the studio as a first step and then listening to all materials and sorting, refining and choosing the most interesting ones for the construction of flowing music energy along the album with all the changes that happened.
1. Vrid 07:05
2. Zerem 06:52
3. Dam 07:54
4. Zoleg 04:06
5. Mata 07:14
TRANSLATIONS
Zerem = Stream (of water In the river or Blood inside the veins)
Vrid = vein
Dam = Blood
Zoleg = trickle or drip (example: My blood drips out of my body)
Mata = Down
Credits:
Dana Decktor plays electric guitar and effects
Aviv Stern plays on electronics (noinput mixer)
Technical:
TAPE / Limited to 50 copies
o-card sleeve / smooth finish
red tapes / structured black onbody print on both sides