OLO is the moniker of Loïc Grobéty as a solo bassist and "Neige Noire" is his monumental musical statement featuring epic experimental tracks, full of crawling sounds building up to soundwalls and soundscapes, like the landscape featured on the artwork. OLO creates a kind of chamber music in a very abstract modern way. Drone music for the soul.
Loïc Grobéty from Switzerland is a musician, bassist, composer and producer. For 25 years, he has been playing in the underground scene and has recorded several records and played more than 1000 concerts. And not enough, he also has been the curator of the notable festivals "Hors Normes" and "Jazz en Rade".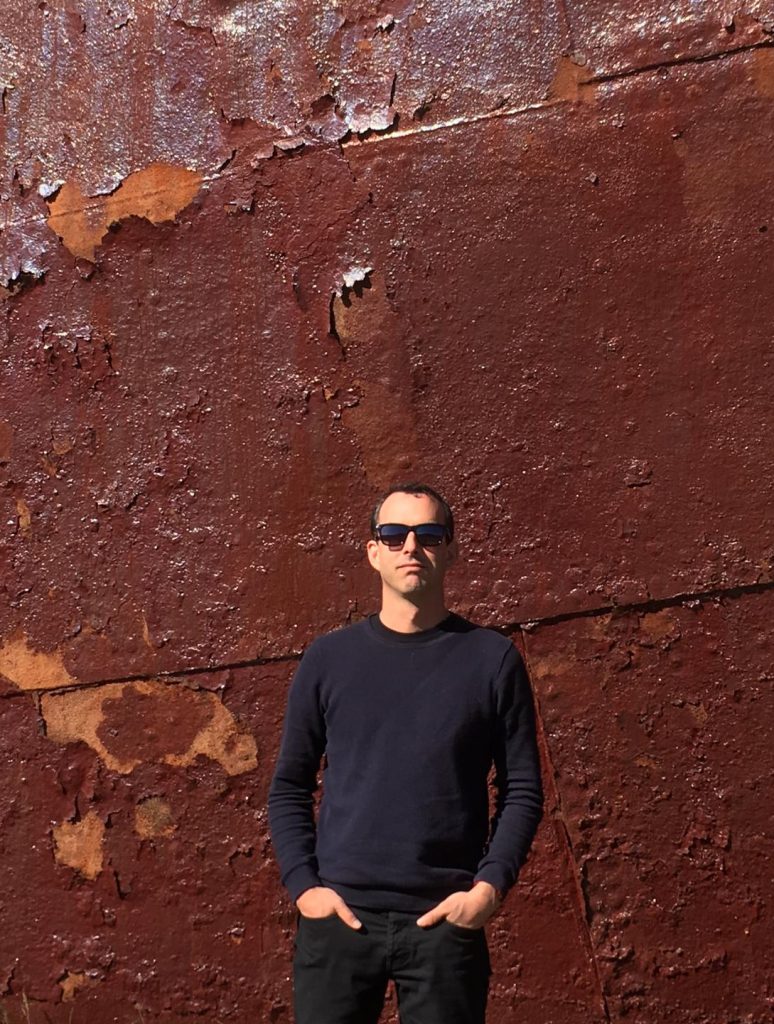 Loïc Grobéty about "Neige Noire"
A whisper in the night, the sound of rain on ice, a swirling storm, the cracking of a frozen lake, as well as the flow of lava followed by powerful detonations of the Fagradalsfjall volcano. Nature takes over and you are invited on a journey of contrasting sounds. It is a bridge between the lunar landscapes of Iceland and the rough and uncompromising continental climate of the Vallée de Joux in Switzerland.
Nocturne
Minus 10 degrees during a cold night at Le Pont. Le Lac de Joux is freezing and the full moon makes ghostly forms appear on the ice.
Flateykjarkirkja
A small island in the fjords of northwest Iceland. This piece of rock with an extreme climate, invites to dream and proposes an ode to the wild nature. After many trips to this country, the magic of wide open spaces and emptiness has inspired me. I tried to transcribe with sound my emotions and my visions of
this small volcanic territory.
Léthé
I pay tribute to Martin Henriksson – Dark Tranquility – by covering this track from their album "Gallery", 1995. The metal style has shaped my playing and influenced my sound. My dedication to the underground scene is a big part of it. This personal reinterpretation also echoes the musicians Skulli Sverrisson and Bjorn Meyer
Nocturne (27:43)
Flateykjarkirkja (31:07)
Léthé (5:51)
Credits:
Loïc Grobéty: E-bass, doublebass, lyra8 synthetiser, electronic, DIY instrument
Composition & arrangements: Loïc Grobéty, except Léthé by Martin Henriksson (Dark Tranquillity)
Recorded and mixed : Rural Audio, Le Pont, Switzerland – between October 2020 and May 2021
Mastering : Cyril Meysson – June 2021
Island's pictures : Joëlle Grobéty
Technical:
CD / Limited to 250 copies
reverseboard printed 4 panel digisleeve / coloured CD onbody print